With close up views of Dudley Bay and no shortage of outdoor space, the $3.29 million listing at 3-1015 Poste Rd. provides cottage living at its best.
This property has approximately 2,000 square feet of living space across two levels. Outside, there's a boat house and multiple patios that entertainers will love. In addition to four bedrooms and three bathrooms, there's also a bunkie for housing extra guests.
The abode is located on Acton Island that is home to over 300 cottages. The island has road access to the mainland via the Gordon Sinclair bridge, making it a short drive to Port Carling and the town of Bala.
A showstopping fireplace spans from the floor to ceiling in the living room. Massive sliding doors open to the outdoor deck.
Here's a look at the dining area. High ceilings and light hardwood flooring span throughout the main level.
The kitchen is brightly designed with white cabinetry and a designer chandelier. The island provides seating for three people and comes with a wine fridge.
Tucked into another corner of this home is the family room. The glass windows provide nice views of the water and boathouse.
The wooden deck has plenty of room for outdoor dining and entertaining. A small staircase leads you down to the water.
Residents can wake up to sweeping views in this second floor bedroom. It comes with a walk-in closet and four-piece ensuite bathroom.
There's enough space for two beds in one of the other bedrooms.
This three-piece bathroom comes with a large walk-in shower.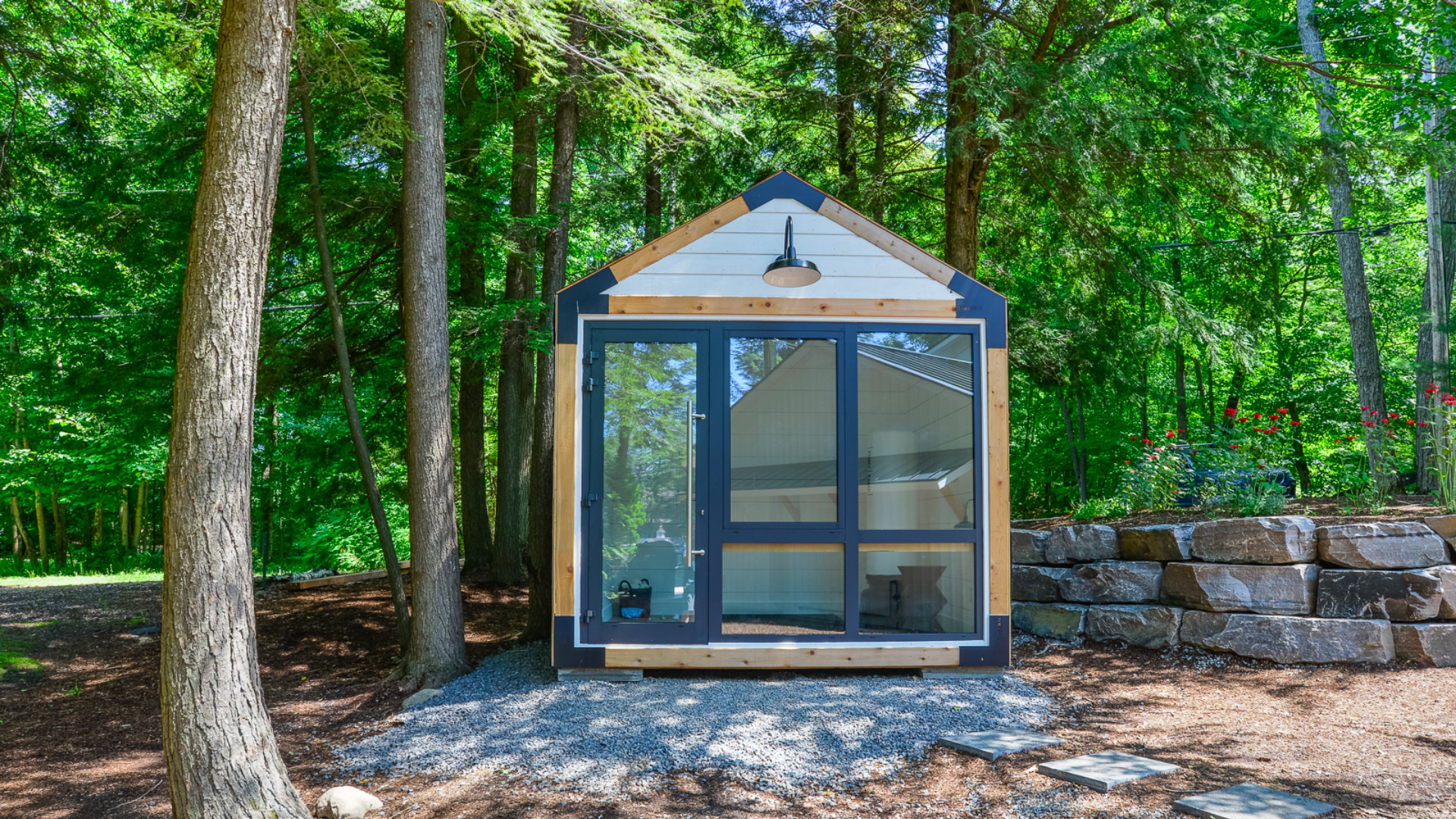 A modern glass bunkie is separate from the house. It's great for accommodating extra guests or could work as a studio space.
You don't have to venture very far to get to the water. The boat house and stone patio are a short walk away, which is super convenient.
The luxury boat house is the perfect place for storing water toys and hanging out on summer days.
A staircase leads you up to the massive deck on top of the boat house. Glass banisters allow for unobstructed views of Dudley Bay.
This cottage is listed with Mike Taylor of Chestnut Park Real Estate Limited, Brokerage.