In an effort to combat systemic and anti-Black racism, leaders and educators within the Black community have developed tools and resources to be used across all industries.
Here in Toronto, Black designers and educators have launched initiatives to highlight diversity in the fashion industry, such as footwear designer George Sully's Black Designers of Canada (BDC) index.
"The Black community has been marginalized when it comes to fashion and our contribution to it," says Sully. "So I created a platform to lessen the excuses often used by the industry, like 'Black designers do not exist.' "
At his count, Sully says there are about 160 designers featured on BDC, spanning across fashion, furniture, accessories and interior design. For him, those designers countered the argument that he had heard for decades: that Black designers weren't featured because there weren't enough of them.
"We needed proof," says Sully. "We needed to be counted to fight the ignorance of [the industry] saying we don't exist."
The designers in the index include Bohten Eyewear, founded by Nana Boateng Osei, a Ghanaian-Canadian designer.
There is also Daej Hamilton, a Toronto woodwork artist who creates unique and minimalist furniture and home items.
Low visibility of people of colour in the fashion industry has always been an issue. Kim Jenkins, an assistant professor at Ryerson University and fashion historian, launched the Fashion and Race Database in 2017 as a reaction to the crises that she had observed in the industry — namely, lack of adequate representation in media and narrow standards of beauty.
"Students are having a hard time, depending on what their ethnic background is, in fitting in the fashion world once they graduate," she says.
Jenkins had long been following the intersection of fashion and race but found herself at the centre of it in 2019 after Gucci released a black balaclava sweater with the hole for the mouth outlined with red lips as part of their Fall/Winter 2019 collection.
The sweater was lambasted across the media as a "Blackface sweater" and pulled out of the collection. Gucci reached out to Jenkins for educational support.
"I was really elated when the heads of Gucci, specifically Marco Bizzarri, the CEO and president, brought me on and just said 'Okay, we're all ears. We're ready to listen. How can we do better?' " says Jenkins.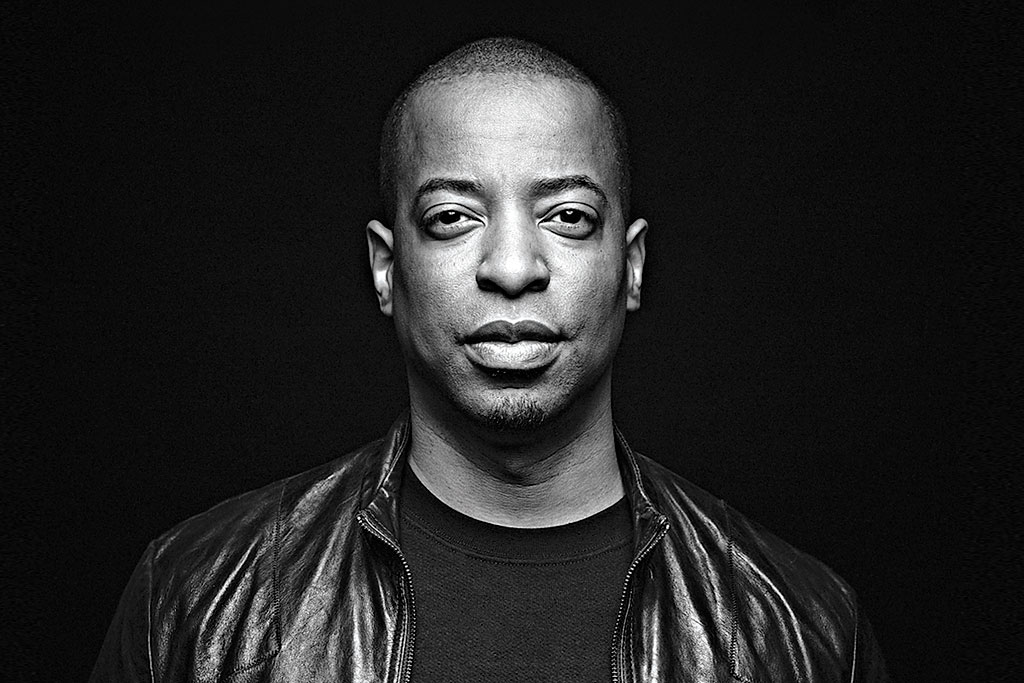 This new relationship between her and Gucci signalled a change for her and for other fashion historians.
"It really kind of sets the tone for what's possible or sets a precedent, at least, of what the fashion industry can do," she says.
While she has been in contact with other brands for this type of cultural awareness and sensitivity programming, Jenkins notes the problem goes far deeper, and the solution begins with diverse hiring and promotion — a move that global fashion houses have not undertaken.
"If you open up the door to the C-suite [a corporation's senior executives] and the organization, and they all look the same, they're all incredibly homogenous," says Jenkins. "Or there's just, like, one person of colour who is supposed to shoulder the work and the labour of giving the entire global brand a diverse perspective."
A major way to incorporate more diversity into the fashion landscape is by targeting the larger retailers, which designer Aurora James is doing through her campaign the 15 Percent Pledge.
"Right after the tragic killing of George Floyd, I was seeing a lot of brands, retailers and influencers from across industries posting messages of solidarity but not actually changing anything about their business," says James. "They say they stand with the Black Lives Matter movement, but I didn't see diversity in their boardrooms, the content they create or on their shelves."
The Toronto-born, Brooklyn-based designer behind the footwear and handbag brand Brother Vellies launched the pledge in early June to pressure major household retailers to start stocking 15 per cent of their shelves with products by Black-owned businesses.
"Black people comprise about 15 per cent of the population in the U.S. and over 22 per cent of Canadians identify as minorities," says James. "We focused on major retailers, such as Target, Whole Foods, Shopbop, MedMen, Barnes and Noble, because these businesses can have the biggest economic influence on the Black community."
Sully, Jenkins and James are all seeing the tides of possibility shift. James has been encouraged by the support her campaign received from the public, as well as the companies who have gotten in touch with her to make the pledge.
Jenkins hopes that the Fashion and Race Database will evolve into a larger conversation that involves people in the industry as well as educators and historians who had never previously seen themselves reflected.
"The history of fashion and racism and how the construct of race has impacted the fashion industry and the way we see ourselves and interact with one another is very real. It is still an issue," says Jenkins. "It's such a big hairy topic that no one wants to address, and that's why I wanted to start tackling it."
Sully says major organizations have reached out to him to provide support for BDC. He envisions mentoring programs, workshops, even BDC Awards. But until then, he simply wants to be counted. He wants fashion editors, when compiling lists of the top 30 designers, to go on the BDC index and find 10 Black designers to include. And for stylists, when pulling designs for editorial spreads and red carpets and television appearances, he wants them to dig into the index for new pieces to showcase. He wants new designers of colour to not be discouraged by the industry's excuses.
"I needed proof and I needed a body count. And here we are, and everything has changed because of that," says Sully. "Everything has changed."