Online grocery delivery may be more popular than ever in Toronto, but getting your hands on premium ingredients isn't always a cinch. That's set to change with the launch of Cibo Market, a new venture from Liberty Entertainment Group.
Building on their pedigree of popular restaurants like Blueblood Steakhouse and Cibo Wine Bar, the company has expanded to fill a gap in today's e-grocery market. The online ordering platform offers everything from fresh fruit and vegetables to quality meat, pantry items and a large selection of wine and spirits.
"Cibo Market is the next innovation in the evolving world of hospitality to meet the changing needs of our customers, and one we're very proud to introduce," says CEO Nick Di Donato. 
The delivery service offers restaurant-quality produce, meats and cheeses at more reasonable price points. As many of us dial up our home cooking efforts, having easy access to top notch ingredients has become even more important.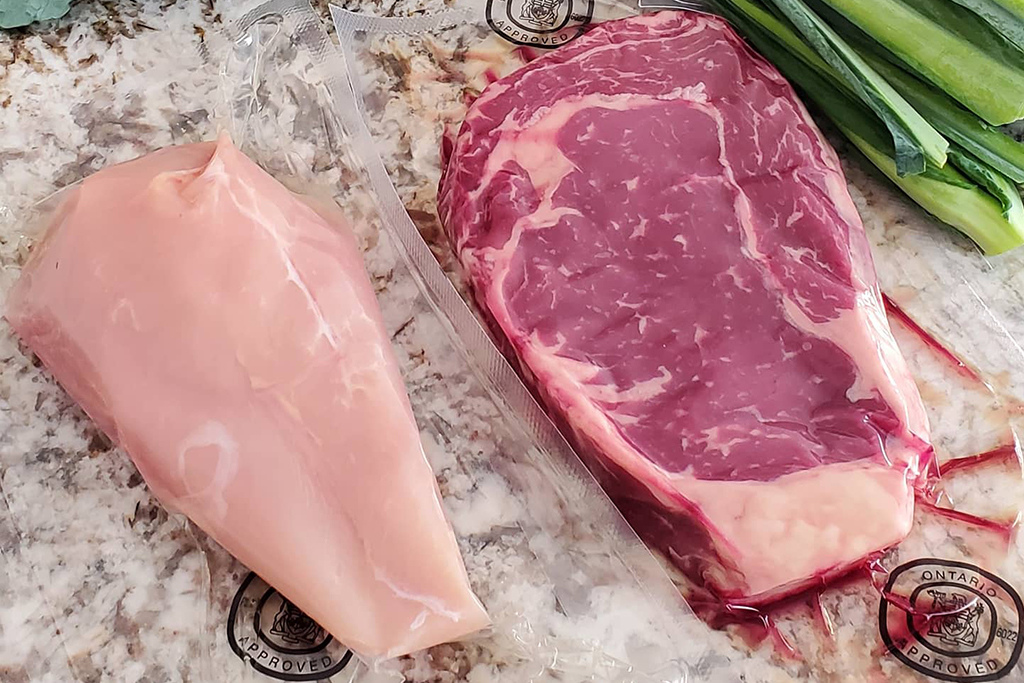 And where Cibo Market really shines is with its premium items. From charcuterie staples like sopressata, capocollo, and salame Piacentino to cheese offerings like Galbani Crema Bel Paese and fresh ricotta to wagyu and prime cuts of steak, Cibo Market lets you bring the restaurant food experience to your home kitchen. 
For those with a sweet tooth there's an array of premium chocolates to choose from as well as Italian biscuits. 
Of course it wouldn't be complete without a bottle or two of wine to complete a meal. Choose from a selection of reds like Cabernet Sauvignon to Zinfandel or whites including Chardonnay, Pinot Grigio or Italian Fiano di Avellino. If you're into rose theres a selection of Italian and French bottles in the $30 range. 
If you're looking to add to your cocktail collection, there's an array of gin, brandy, tequila, brandy, liqueurs and more. There's also Prosecco and Champagne available for those warm summer nights.  
They deliver across the GTA and you can track your delivery from the moment you place your order.