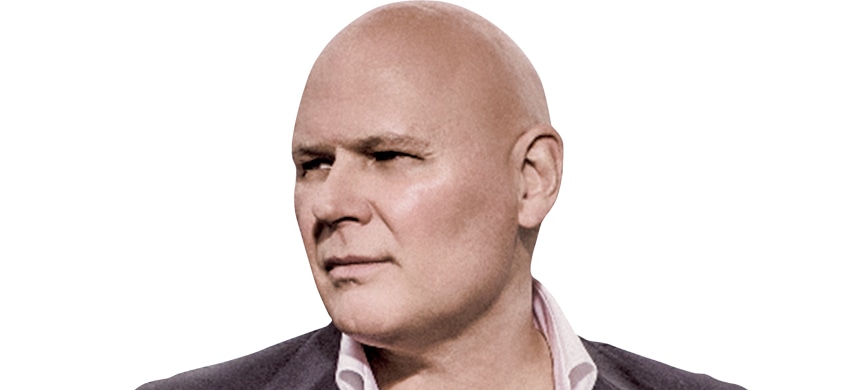 Post City Magazines' columnist Brad Lamb is the CEO of Brad J. Lamb Realty Inc. and Lamb Development Corp. He has more than 30 years of real estate industry experience.
---
What does the real estate market look like over the next six months?
It's apparent to me that the governments around the world's resolution to the COVID-19 situation is a vaccine. And in light of that, until say 50 to 60 per cent of our population has been vaccinated and/or can prove that they have immunity, then the market will not open up 100 per cent to what it needs to be. So whenever that takes place, then you're going to see normality come back to the market very, very quickly.
I don't think that's going to happen, realistically, until the end of this year or the first quarter of next year. So we are in the market we're in, which is a brisk market. It's robust, but it's not going to see massive price increases month over month. If people are interested in buying real estate, now would be the time to move into the condo market because the condo market will tighten up very quickly once the students and the Airbnb markets reopen.
What do you tell sellers today about the current marketplace?
Well, what we tell sellers today depends on the product that they have. So if the seller has a condominium in the central part of the city that's going to be priced under $700,000, we tell them that they are in an advantageous position. It should get staged regardless of where they live and whether or not it is vacant or tenanted. And the likelihood is that it is going to sell within a couple of weeks, possibly the day it goes up for sale, if it's marketed and done right.
If you have a property that is a larger condominium in the $700,000 to a million-and-a-half range, it's a harder process and is going to take negotiating. It's unlikely that a property put up for sale in that category of the condo market is going to sell in a week. It's more likely it's going to sell in two weeks to 90 days. And in that period, you have to hold the seller's hand because of the transition to, I would say, a more balanced market in that category.
You started out as an agent, what do agents need to do to prepare to handle this unprecedented market?
First of all, our company has agents that are extremely well trained. So when we bring in agents, whether they have experience or not, we have constant training programs twice a week. The result of this is that our real estate agents are not only well trained from an education standpoint of being a realtor, but also from the standpoint of being salespeople because we do sales training as well. They're also well trained in customer service and in the nuances of being better than the competition.
What are some of the things sellers and their agents should be doing that help properties sell?
We concentrate on things like the content and the listing as well as making sure that property taxes are correct, making sure the condo fees are correct. And the things that are contained in condo fees are correct such as metering fees, as well as making sure that parking spaces and lockers are properly reflected.
More lawsuits are brought on by mistakes on condo fees than anything else — and in the extras, like parking spaces and lockers, also, you know, having an informative listing that provides the information that consumers need at a glance and what's in the written form done right. So that would be a proper representation of the square footage of the property. All of the rooms are represented. In addition, having photographs of the property presented properly and representing the benefits of the property. The other thing we do is we stage. We recommend, and we do end up staging over 95 per cent of the properties we put up for sale.