Toronto, for all its scale and accomplishment, lacks a truly distinctive luxury hotel that is famous the world over. Think London, and images of the Savoy are instantly brought to mind. For a city that never sleeps, we easily conjure up the Plaza and the Waldorf among the countless options for resting one's head in New York.
Given time, this may be how we come to think of The Anndore House; a new 113-room boutique hotel on Charles Street East, which after a year-long renovation is going back to its roots in the hopes of becoming a local landmark, as it was in its 1950s heyday.
The Toronto stalwart originally opened in 1955 as The Anndore Hotel and Apartments — a popular and glamorous rooming house where Marlene Dietrich was rumoured to have visited. In the 90s, it was a jazz bar owned by maitre d' to the stars, Louis Janetta, and a spot frequented by stars including Tony Bennett and Eartha Kitt.

(IMAGE: KATIE BRIDGES)
Now, after a reimagining from some of the city's most talented creatives (Cecconi Simone designed the rooms, while restaurant and bar, Constantine, and cafe, The Scarlet Door, was designed by Studio Munge), you would never know that the 10-storey building was, until recently, a Comfort Inn.
Under its new guise, the boutique hotel still has that moody, old world charm, but the dark corners have been juxtaposed with beautiful skylights dotted throughout the bar and lobby. Though it oozes a certain art deco-prohibition flavour, guests will be pleased to know that booze is readily available from the restaurant and lounge. Chef Craig Harding (Campagnolo and La Palma) will be heading up the food program — Constantine will be serving Mediterranean fare, while the Scarlet Cafe will offer city-breakers a well needed injection of caffeine.

(IMAGE: RICK O'BRIEN)
General Manager, Anthony Campaniaris, says that the mission here was to create a sense of community, not just for guests, but for locals who live in the area.
"We're hoping to cultivate a similar vibe to Soho House. We want guests to feel like they're at home the moment they step through the door, in a nod to the way it originally operated as a residence."
The Anndore House is decidedly tailored to guests who may be new to the city, but are old hands at travelling. The industrial-style rooms (starting at $300) are pared down and spacious, with leather armchairs and reception areas. The rooms are equipped with a Crosley record player and a selection of vinyl which can be switched out for new ones at reception.

(IMAGE: KATIE BRIDGES)
"Guests are encouraged to leave to explore the city — but the rooms are comfortable enough that they don't have to if they don't want to," says Campaniaris.
A case in point: the hotel will even have its own barbershop on site — local favourite, Crows Nest — for those who need a trim but are simply having too much fun to leave.
Handily, the Anndore has its own app, which allows guests to check-in, control blinds and heating (in case that bed needs warming up before you return), and even check out recommendations for what to see and where to eat, drink and shop in the area. And courtesy of the Instagrammable floor tiles, there's no risk of guests forgetting which level they're on.

(IMAGE: KATIE BRIDGES)
Campaniaris is keen to work the local angle. Staff have been hired from all different nabes around Toronto to better facilitate and inform the guests. And come summer time, they're hoping to have a community space to put on local yoga classes and movie nights.
Even if the world never gets to know it's name, you can bet the locals will be fully acquainted with The Anndore House in no time.
The Anndore House, 15 Charles Street East, 1-833-745-8370

(IMAGE: KATIE BRIDGES)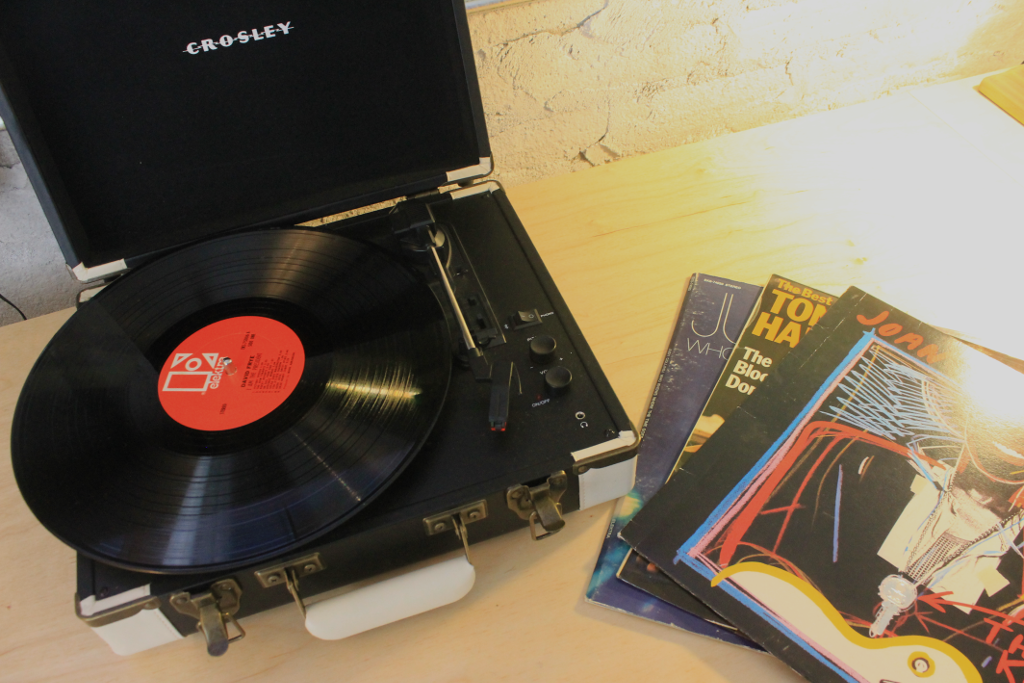 (IMAGE: KATIE BRIDGES)