If you've noticed that some of the city's bike posts are significantly more interesting than the rest, there's a good chance you've seen the designs of Toronto artists Marianne Lovink and Scott Eunson. They are the most prolific bike-post artists in the city, with nearly 200 bike posts to their credit.
The two artists met each other a few years ago, and soon after they collaborated on their first public art project together, a silhouetted streetscape near Bloor and Lansdowne.
Later they entered an open competition with the City of Toronto in 2010, submitting their proposal for a series of artistic bike posts. They won, and bike posts from that series — called Bike Plants — have been installed along numerous bike paths in Toronto and at Edwards Gardens and Evergreen Brick Works.
Since then, they've created bike posts in areas such as Weston Village and Dundas West, and they also have a new series that will soon be installed along College Street in Little Italy.
Lovink and Eunson are both cyclists, and they wanted to create posts that combined form and function. Their designs are usually based on organic patterns found in nature, and are made from highly resilient Corten steel.
"They'll be good for hundreds of years," Eunson says. "They're about as durable as they could possibly be."
Lovink and Eunson have also created other public art pieces around the city, including the sprawling Site Specific along Sumach Street.
"Public art is a really great opportunity to make a lasting contribution to the urban environment," Lovink says.
Check out some of their bike posts below. And maybe you'll actually get to use them some point, if spring ever hits.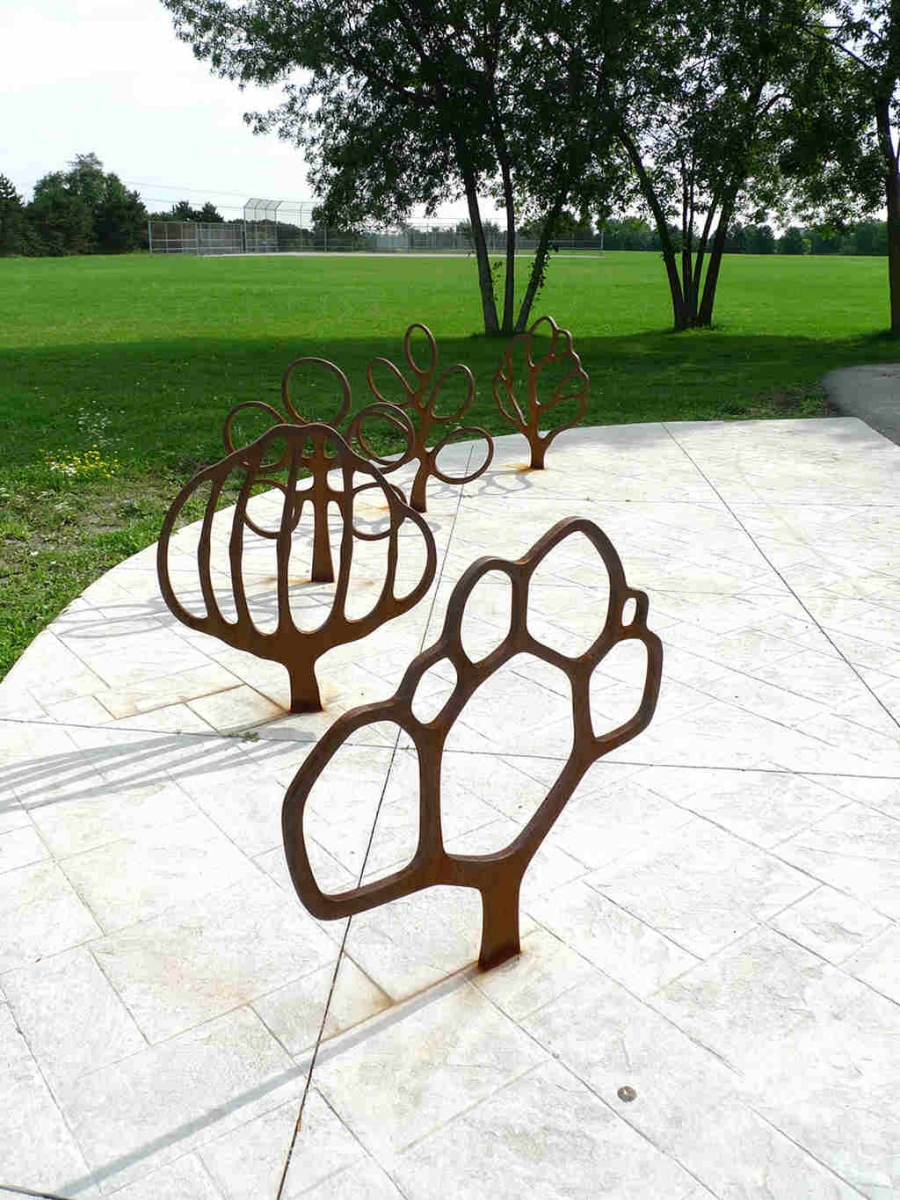 Posts from the Bike Plants series

Posts from the Bike Plants series

A Dundas West bike post

The forthcoming bike posts on College Street