Run by internationally renowned chef and sommelier J.P. Adamo (co-owner of Bar Piquette), Crosley's restaurant officially opened in January 2021.
The menu at Crosley's features shareable small plates made from local, sustainable ingredients, making it the perfect spot for larger groups.
Chef Joachim (Joe) Hayward previously worked as the head chef at the now-closed Brothers Food & Wine in Yorkville, where he met fellow Crosley's chef Myles Harrison.
Their partnering with J.P. and Laura Adamo has the end result of a personalized approach to fine dining. The menu is rife with distinctly Canadian, nationally sourced items with an international twist, courtesy of tasting trips to London, Italy and Paris.
"It's definitely not something that is supposed to be over the top," Adamo notes. "It's just really simple food and great products."
Recent vegetarian-focused dishes include a refreshing and colourful zucchini, pumpkin seed, and basil salad drizzled with honey, and fried wild elderflower with honey and lemon.
Other menu highlights include tanjo pork with white turnip and tamarind.
"The menu is really just a nod to the working class of the area," Harrison says.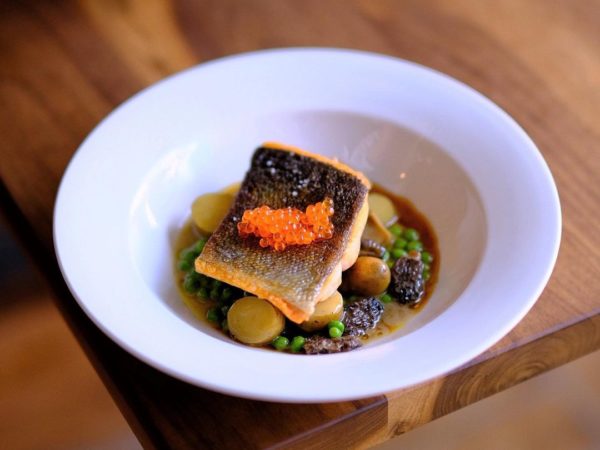 Adamo designed the space with the intention of making the establishment appear as though it had been there forever: a lived-in, local space flush with antique details, high ceilings and wooden furniture.
214 Ossington Ave.