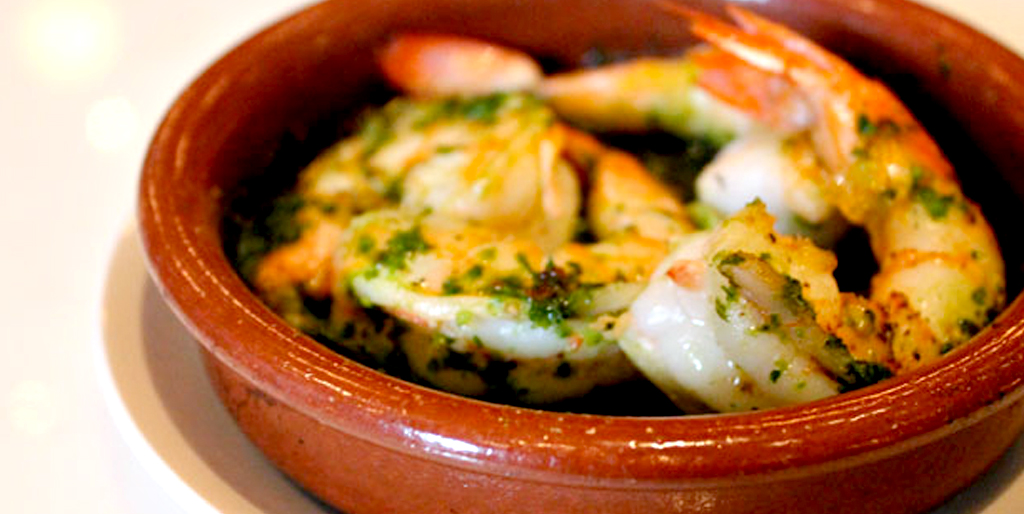 Patria
478 King St W,
Toronto, ON M5V 0A8
About the Restaurant
For Hanif Harji and Charles Khabouth, it's all about the details. Originally slated to open properly in time for TIFF — when it did open for a brief stint — Patria officially swung open its doors a few weeks ago. Harji and Khabouth's latest offering is an ode to all things Spanish. Translating into "fatherland," the term patria is reflective of the restaurant's desire to showcase traditional Spanish cuisine.
So, why Spain?
"I've been a little obsessed with Spain for a long time," Harji says. "We've focused on all of Spain, picking things from different regions that we thought would do well here."
With Patria's kitchen helmed by executive chef Stuart Cameron (Weslodge, Kultura), the menu devotes itself to sharing plates. Patrons can opt to share daily tapas by the bar, including hand-sliced jamón ibérico ($30) or a wedge of manchego cheese (hailing from the more central region of La Mancha) paired with quince jam and house-baked sourdough ($8).
Heftier picks include fideo — essentially paella's noodlier cousin — with clams, chorizo and a dollop of aïoli on top ($16). Additionally, a number of mammoth paella options are available, including one matching rabbit with artichoke and jamón Serrano ($43, serves four). Both dishes are Valencian in origin, despite paella being most commonly associated with the country as a whole.
Wine specialist Andrew Hanna helped with the selection of Spanish boutique wines (400 cases were imported) and, for the beer nerds, the restaurant has managed to exclusively obtain Ferran Adrià's Estrella Damm Inedit beer.
"It took a while," Harji admits.
The décor itself is an updated take on tradition. Never ones to shy away from a theme — just look at the taxidermied walls at Weslodge, Patria's older sibling and neighbour — the two have once again gone with design team Commute Home to bring their vision to life.
Up front, a hat trick of Prado-worthy paintings peer over the space, while a troop of rustic scales hangs by the bar, overseeing a collection of antique glassware and a wall of boutique wines.
The back wall of Patria, however, is where the money's at: a print of a flamenco dancer is overlaid by a mammoth cross-stitch pattern, making everything else seem Lilliputian by comparison. A concept from Biography Design's Marlo Onilla, the 505 square-foot piece was stitched entirely by hand and took artist Laura Carwardine a cool 485 hours to make (check it out as a work in progress here). On the opposite end of the spectrum, the cross-stich theme appears again as a tiny detail on each plate (we're told they headed to the U.K. to get them done just-so).
Published: Nov 5, 2012