Summerhill Market's new outpost in Forest Hill is its largest location yet, totalling 7,200 square feet and spanning two floors.
Located on Eglinton just west of Avenue Road, the high-end grocery store has an intimate, inviting ambiance in spite of its significant size. There's a massive parking lot found at the rear entrance, and the two floors are connected by a pair of staircases. An elevator is also in the works (its installation was delayed due to the pandemic). 
Summerhill Market is known for its carefully curated selection of products, which includes many cult favourite food brands not found elsewhere in Toronto.
Spindrift sparkling water is one of the many tough-to-find-in-Toronto products that Summerhill Market carries.

Nut pods are among the items that president Brad McMullen says customers drive from around the GTA to pick up from Summerhill Market.
The grocer also offers an excellent array of prepared food, which is made from scratch each day at their commissary facility in North York. 
Summerhill Market Forest Hill's main floor features fresh produce, dairy products, housemade baked goods and other grocery staples.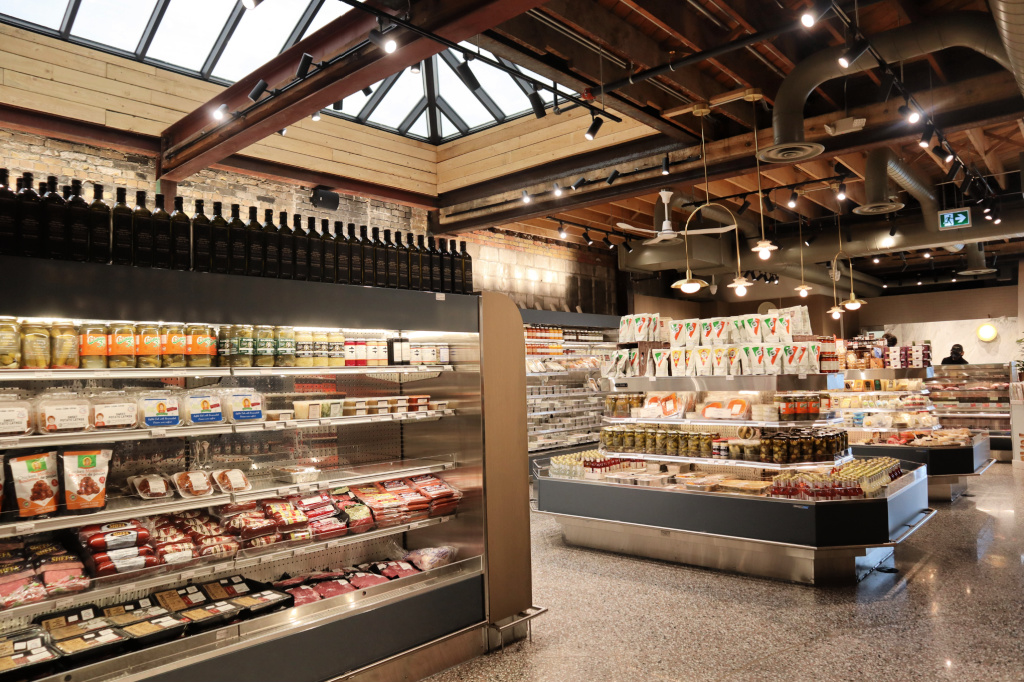 The second floor features a butcher, cheese counter, frozen products and a wide array of vegan-friendly items.
Unique to Summerhill Market Forest Hill, there's also a display dedicated to kosher products. 
Many of Summerhill Market's products are made in-house, ranging from smoked salmon to chips and spreads.
The market's extensive selection of heat-and-eat meals is also found on the upper level of the store. The Drake's former corporate executive chef Ted Corrado has been brought on board to refine the market's current line-up of housemade goods.
"We're changing our recipes to elevate and upgrade what we've done in the past," says McMullen, adding that Corrado is bringing a more restaurant-quality feel to the market's prepared foods. 
Just shy of a month after opening, the market already feels like a Forest Hill fixture.
"We opened the doors and we were overwhelmed with the response," says McMullen. "It started off well and it's getting better every day."