The Author
An investigative journalist and the 2018 CBC Massey lecturer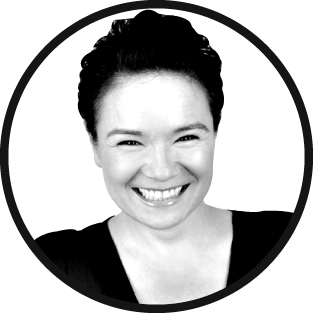 BY JENNIFER PODEMSKI,
ACTOR
A friend of mine had been telling me about his friend Tanya for a few years. He said we would get along, that we had a lot in common. He said she was a journalist, a writer, Indigenous and was born and bred in Toronto like me. It took a few years, but we finally met. It was after her critically acclaimed, award-winning book Seven Fallen Feathers was released and she was becoming a household name.
I was told by our mutual friend that she wanted to explore a business relationship and consider me as a director for a documentary about Seven Fallen Feathers. At our first dinner together I immediately felt like I was in the company of greatness. Our conversation seamlessly shifted from politics and Indigenous issues, to personal struggles and identity crises. While I knew it was a business meeting, I was left vibrating. I felt so lucky to have shared a few hours with a woman who I believe to be one of the most critical voices in our country.
The dialogue her storytelling provokes is paradigm shifting, and I have no doubt that the imprint she leaves will last throughout time, and people will look back and remember Tanya for breaking barriers and changing the landscape of Canadian/Indigenous relations.
The thing I feel most lucky for is that we did work together on the documentary of Seven Fallen Feathers. We've spent a lot of time together, and I'm grateful to have the opportunity to create with someone who inspires me. Our mutual friend was right, we are similar and we do understand one another, and beyond working together, I've found a lifelong friend.