It's obvious that a lot of thought was put into the layout and design of 111 Givins St. — down to the last detail. From the crown mouldings to the checkered flooring and marble kitchen, this home is awash in luxury. Built in 2018, the three-storey property is currently on the market for a cool $3,799,000. It was designed to combine modern features with Parisian charm, and is located in the Trinity Bellwoods area.
The cobblestone pathway in the front-yard leads up to the house, clad in a black and white-brick exterior.
One of the home's standout features can be seen as soon as you walk in the front door — a floating staircase — and the living space on the ground floor is open and bright, thanks to the 11-foot ceilings.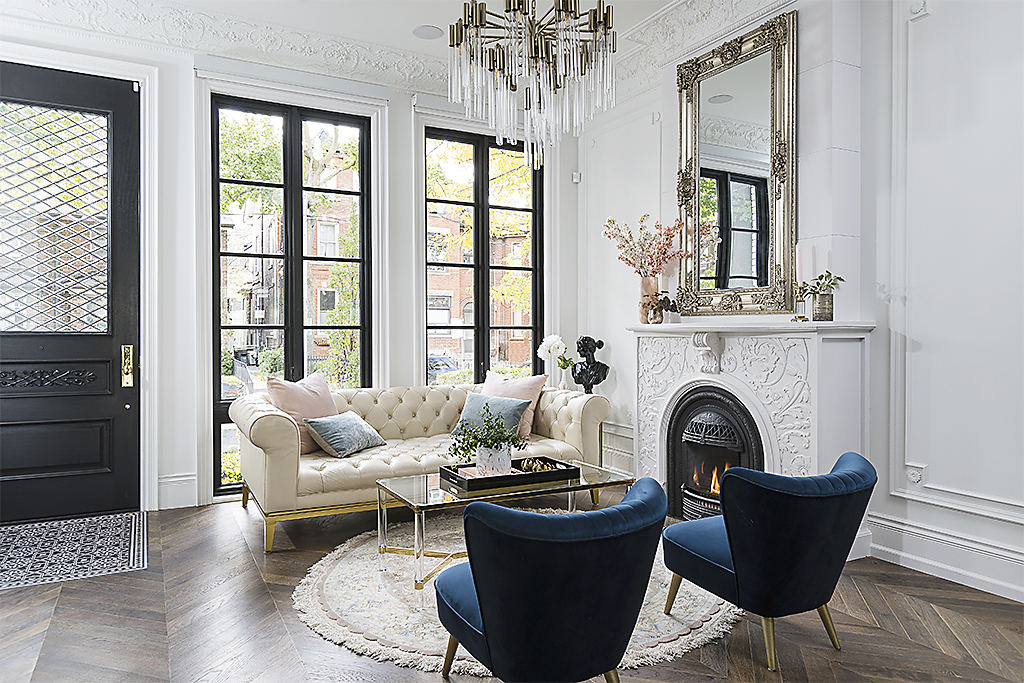 At a glance, you might not even notice the kitchen. The "hidden" design seamlessly fits in between the dining and family room. The marble island and attention to detail are definitely a plus, with gold finishes throughout.
Deciding whether to entertain inside or out in the backyard? The future owner of this home won't have to, because the bifold doors easily combine the two spaces into one. 
The bedrooms are spacious and bright with large windows, allowing for plenty of natural light.
The home has three bathrooms and one partial bath, each uniquely decorated. One of them even has a gold chandelier hanging above a soaker tub.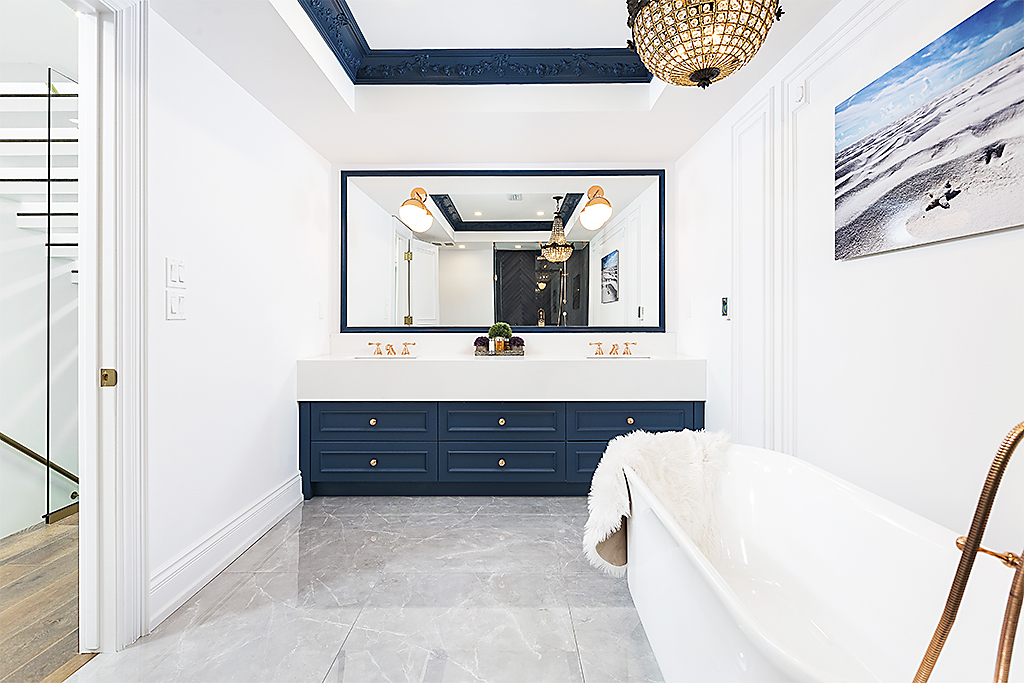 Luxury lives in the third floor's master bedroom. The room, closet and bathroom are one open space, taking up the entire floor.
The bathroom is equipped with double sinks atop more marble counter space, and the soaker bathtub is a stunner.
The property's second outdoor area is a terrace located on the third floor, attached to the master bedroom.
It has a great view of the city's skyline. Quite the place to unwind.
And as an added bonus, it overlooks the cool checkered design in the backyard.
The property is listed with Ashley Bardi of Right at Home Realty.