This home at 12 Green Gates Crt. in North York is the definition of modern thanks to its sharp geometric features and concrete exterior. The boxy two-storey home was built in 2018 by Sobara. It was given over $300,000 in upgrades across its 6,000 square feet of living space. What's more? The home even boasts an elevator.
The future owners can entertain downstairs in the finished basement or take things outside on the backyard deck. With four bedrooms and five bathrooms, this home in St. Andrews is listed for $4.1 million.
Full height windows bring a ton of light into this formal living area.
High ceilings and light hardwood floors span throughout the open concept floor plan. A grey accent wall in the family room breaks from the mostly all-white interior.
In the centre of the floor plan is the dining room. It's right next to the sliding doors to provide quick access outside.
The kitchen is simply designed with a two-tone colour palette. It is equipped with Wolf appliances, a wine fridge and a massive island with additional seating.
A window in the master suite takes over an entire wall, providing a green-filled view. The bedroom is large enough to include a small office space.
It has a hallway of wall-to-wall storage leading to the ensuite bathroom.
A floating double vanity, soaker bathtub and walk-in shower provide a spa-like ambiance in the ensuite bathroom.
Here's a look at the elevator.
There's lots of space to work in the laundry room.
The finished basement spans approximately 1,500 square feet of living space. The future owners can use it as a theatre room and make it their own with all the extra space.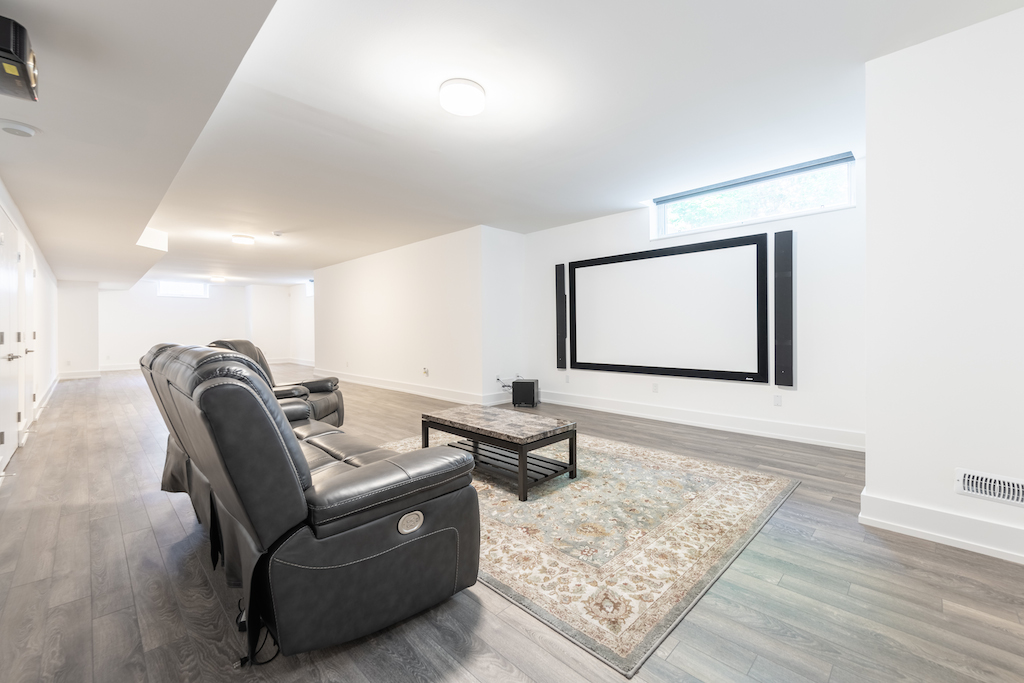 Outside, the tree-lined backyard boasts a ton of privacy. The deck makes a perfect spot for dining and lounging.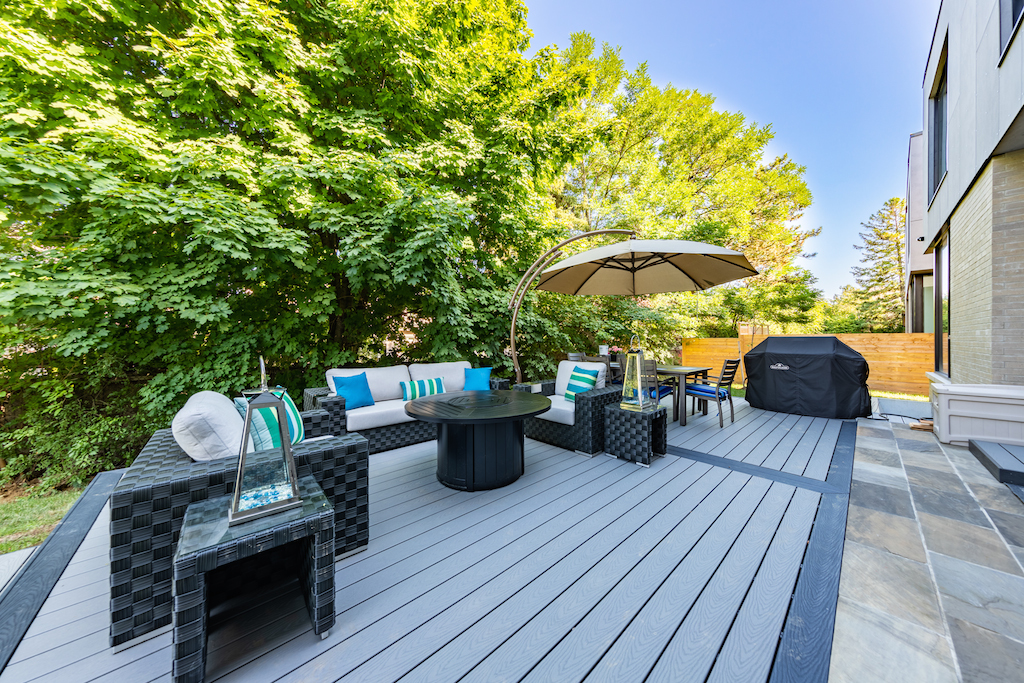 This modern home at 12 Green Gates Crt. is listed with Oudi Elmalem of Property.ca Inc.