With a background in fine art history and museology, the owner of I Miss You Vintage Julie Yoo always had an eye for fabulous vintage pieces. She opened her brick-and-mortar store on Ossington Avenue in 2005 after building an impressive collection of eye-catching pieces her friends couldn't help but notice.
"I've always had an eye for thrifting and second-hand fashion," Yoo says. "My friends would come over and see my stash and say, 'you need to open a store,' so I did."
Sixteen years later, I Miss You continues to carry one-of-a-kind vintage and haute couture items, with pieces by big names like Chanel, Gucci and Louis Vuitton being some of the most coveted. Here are three accessories from the shop Yoo is currently loving:
Chanel Hula Hoop Bag
"It was originally a runway piece, and obviously it's fun, it's exaggerated — it's not something you'd wear walking down the street," Yoo says. "Eventually a couple of them were produced for the market and it's incredibly rare, there are probably under five in the world. Karl Lagerfeld talked about having designed it as a beach bag, so you're supposed to dig it into the beach sand standing up, and you have your towel in there and you can even dry out your bathing suit by hanging it on the hoop." The bag is currently available online for $34,999.
Hermes Clic H Bracelet
"Hermes is another brand people always love," Yoo says. "Bracelets like this one are fun and everyone loves to show the H label. It's called the Clic H and the name makes sense — when you stack them and walk around it makes a clicking sound. They're always popular but especially now that we're not wearing occasion wear like gowns and dresses, people are looking for things that you can wear with jogging pants for everyday wear if you're just going to grab a coffee." The bracelet is available online for $475.
Louis Vuitton Multicolore Bag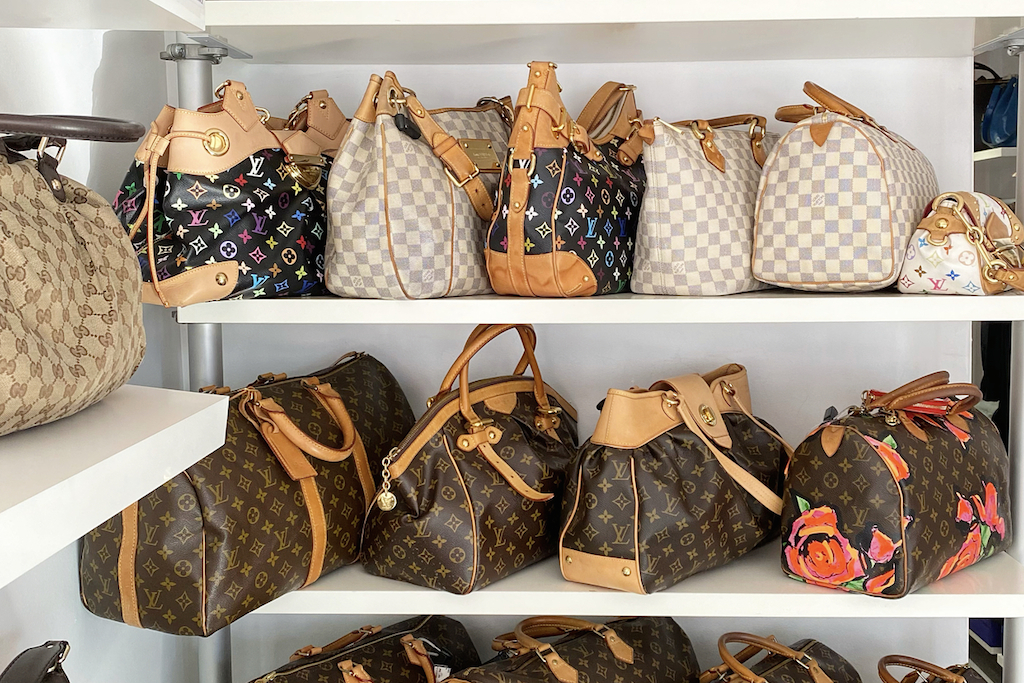 "Louis Vuitton has been making monogrammed bags for decades and they're still highly in demand," Yoo says. "The coloured bags are a special edition collaboration with Japanese artist Takashi Murakami called the Multicolore. They were produced in the early 2000s and they've become quite the collectible piece, with prices ranging way higher than they were before. They're reminiscent of the whole early 2000s Paris Hilton look, which has come back as a trend." The bag is currently on sale online for $1,599.