Odd Finds General first began as a project between sisters Danielle and Stacey Collrin in 2013. The space originally housed a café and tea shop, but the sisters discontinued that element around the same time Stacey branched off to open her own shop, Siberia Vintage.
Odd Finds quickly took off, evolving organically over nearly a decade of being in business. Collrin has worked with dozens of vendors, consigners and artists over the years, each contributing to the shop in their own unique way.
"I've definitely learned a lot along the way," she says. "I appreciate the recycling aspect of the vintage world. The idea of being part of something sustainable and eco-friendly really piqued my interest."
Collrin describes Odd Finds' style as feminine, bright and vibrant with a slight penchant for florals. She carries everything from casual, everyday wear to evening gowns, but the underlying thread uniting it all is the abundance of rich colours, eclectic prints and retro patterns reflected in each piece.
Now that retail is once again open for business in Toronto, Collrin says she couldn't be more excited to welcome customers back and feel the city coming alive for the summer. Here are four looks from Odd Finds to inspire your summer wardrobe: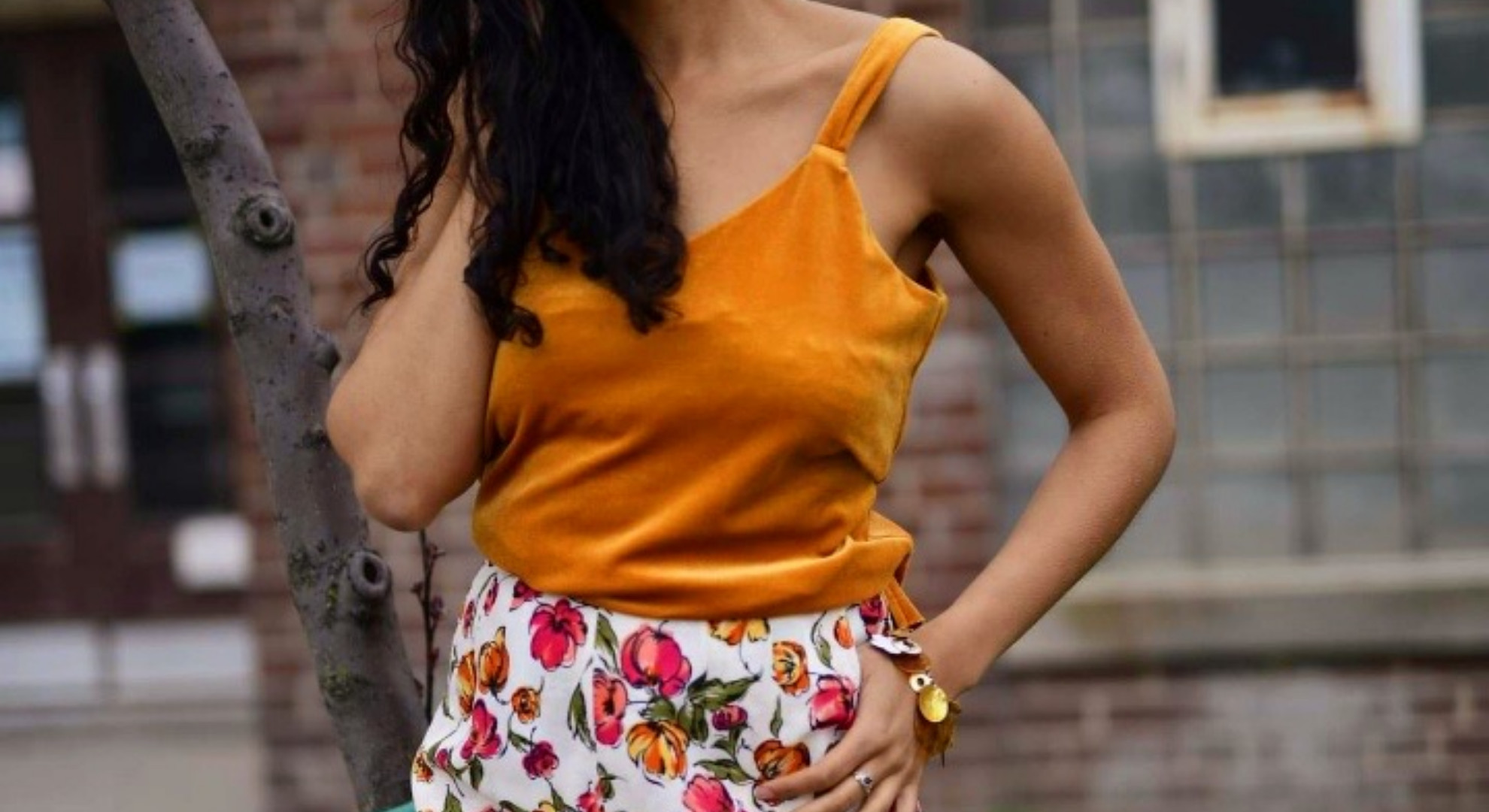 This jaunty and subtly retro duo should get you in the mood for a spring fling. Both pieces could easily transition into fall, and you could also try swapping the skirt for a pair of jeans for a more casual look.
90s aqua satin robe
View this post on Instagram
Channel your inner minx with this romantic aqua satin robe. With its soft material, it's perfect for lounging around the house or for throwing on while you do your makeup.
High-waisted jorts go with everything, but they look especially sweet with this floral blouse and pair of dramatic statement earrings. Finish off the look with a pair of leather booties and you'll be ready for patio season.
80s denim vest
View this post on Instagram
Top off any summer look with this on-trend denim vest from the decade of shoulder pads and punk rock.
Odd Finds General is located at 1178 Bloor St. W.