Where do Toronto's favourite chefs go when they're off the clock? They grab burgers and tacos, just like the rest of us. We've reached out to 60 of the best chefs in the city and asked them for their favourite street-side, late-night, down-home eats under $50 (excluding tax, tip and alcohol). We tallied their answers for this definitive guide to Toronto's best casual restaurants, including round-the-clock dim sum, mom and pop pho shops, and even spots dishing out heaping plates of fresh pasta covered in truffle. Without further ado, counting down from number 10 …
No. 10
WHITE LILY DINER
Judge Jonathan Poon of Paris Paris ranked White Lily Diner number one on his list.
Combining a respect for local provenance with greasy spoon ambitions, the White Lily Diner has been serving up doughnuts, brunch and classic diner fare from its humble Riverside abode since 2016. Now it has become a neighbourhood spot and a good neighbour to boot. Conscientious meat eaters can rest easy tucking into the Reuben sandwich, with a deeply gratuitous stack of pastrami from Butchers of Distinction (located just down the street), dressed in Russian dressing and topped with sauerkraut. The vibe is, like the menu, modern and comfortable, with a row of intimate mustard yellow booths and leafy green plants lit by vintage factory lamps.
White Lily Diner, 678 Queen E., 416-901-7800
No. 9
SUGO
JUDGE JANET ZUCCARINI, TOP CHEF CANADA: "For me, Sugo is an unabashedly Italian-American 'red sauce' joint. There's nothing fancy going on there, but it's a fun, relaxed neighbourhood spot.… Sometimes that's all you need.­"
"Red sauce Italian" has never felt more apt than at Sugo, a fast-casual spot at Bloor and Lansdowne that opened in 2017. Here, sugo (an Italian word for "sauce") is not just a name, but the soul of the place. It smothers thick slices of white veal, chicken or eggplant in its drippy sandwiches. It gets ladled hot over fresh gnocchi and staggering mountains of spaghetti and sold by the litre in nonna-approved mason jars. It's the colour scheme: a bold, zippy tomato red that matches the checkered tablecloths and tiled floors. It's a place that screams, in its food and its bare bones decor: Come for the famous plate-sized meatball, stay for the sugo.
Sugo, 1281 Bloor St., 416-535-1717
No. 8
PHO TIEN THANH
JUDGE TOP SRISOMPHAN, KHAO SAN ROAD: "My daughter and I love Pho Tien Thanh­. Great value for a filling and delicious meal."
The stalwart of the rapidly trendifying Ossington strip, Pho Tien Thanh still has a packed house every night. Its candy floss pink walls and I LOVE PHO FOREVER sign might have been considered slapdash when it opened over 20 years ago, but it has settled into a quirky and enduring charm. The menu is at least 90 items long, but it is the pho tai, the rare beef noodle soup, and the pho dac biet, a noodle soup incorporating rare beef, flank, brisket, tendon and tripe, that keep the queue going. Really any order is a safe bet and, in the ever-evolving area, so is this place.
Pho Tien Thanh, 57 Ossington Ave., 416-588-6997
No. 7
KING'S NOODLE
JUDGE ANNA CHEN, ALMA: "King's Noodle is my go-to because they always stay true to their cooking, never fading in consistency and straight up delicious food."
Quintessentially and iconically Chinatown, King's Noodle draws gazes up and down the street for the dripping red-skinned ducks and geese, necks attached, and Herculean slabs of barbecued pork hanging in the window. Inside, chefs in white hats work their magic over flaming woks, deep-frying dough fritters for dipping into congee and delicately turning out fresh rice rolls from a steam counter. The wonton noodle soup special is a winning combination of large lumps of shrimp wontons, dense, springy noodles and topped with sweet and soy-basted slices of barbecued pork.
King's Noodle, 296 Spadina Ave., 416-598-1817
No. 6
SWATOW
JUDGE FELICIA DE ROSE, THE CHASE FISH & OYSTER: "Swatow is perfect at 1 p.m. and perfect at 3 a.m. The food is always on point. It's exactly what you need to hit the spot, to fill that craving."
The best time to go to Swatow is late on a Friday or Saturday night, when the room is packed with the after-drinks crowd, and servers effortlessly glide around large, circular tables refreshing waters, refilling teapots and laying heaping plates of fried rice and glistening General Tao chicken on plastic-covered tables. A good time to go is any time: for a late breakfast over steaming bowls of congee and fresh soy milk or a midday snack of salt and pepper shrimp, deep-fried to a crisp with a batter laced with Sichuan chili flakes or for a fortifying dinner, when the dizzying options of wok-fried noodles, rice and more truly open up, with each item a classic.
Swatow, 309 Spadina Ave., 416-977-0601
No. 5
HARRY'S CHARBROILED
JUDGE ROB ROSSI, GIULIETTA: "Best late-night place to grab a beer and a burger. It's a complete throwback to far simpler times.­"
When Grant van Gameren, Nate Young and Robin Goodfellow took over Harry's Charbroiled Dining Lounge in Parkdale, regulars of the original Harry's were weary of the hipsterization of yet another beloved spot. Almost three years in, Harry's has come into its own, but in a lot of ways, it's still the same. No one item exceeds $20. The beer list, comprising Export, Labatt 50 and Canadian, is gloriously approachable, and the buns have been upgraded from classic Wonder Bread to Martin's Potato Rolls. But between the buns are some gourmet shakeups courtesy of chef Nate Young: vegan options abound, and burgers get a boost from items like chorizo and pineapple.
Harry's Charbroiled, 160 Springhurst Ave., 416-532-2908
No. 4
ROL SAN DIM SUM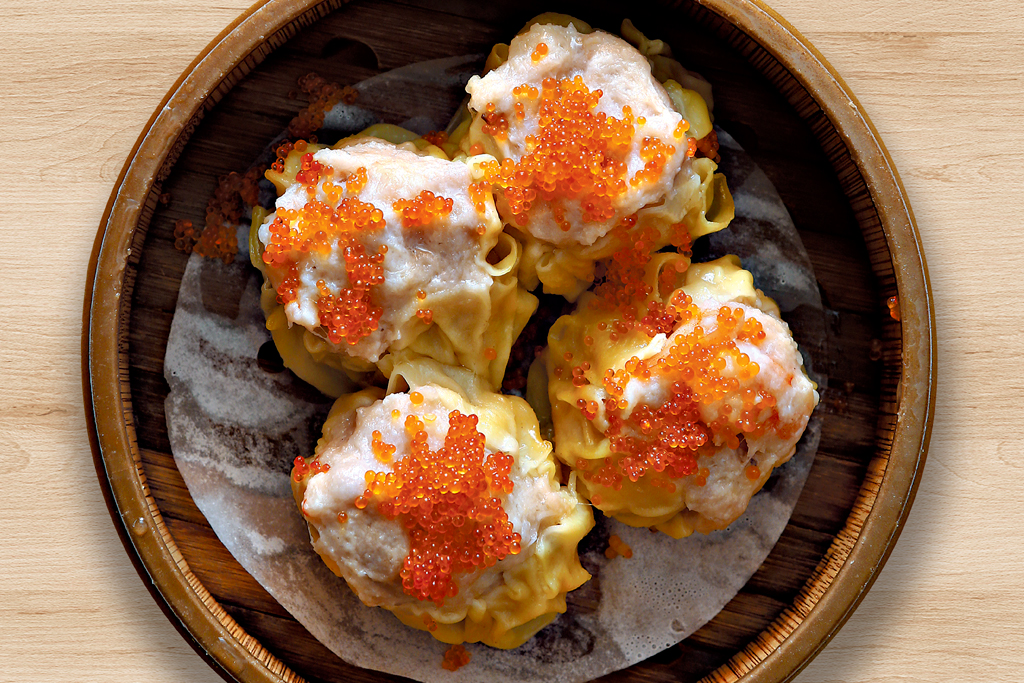 Judge Tricia Soo of Soos chose Rol San Dim Sum as one of her top spots.
With a closing time at 4 a.m, Rol San is available practically around the clock for dim sum fanatics. The restaurant eschews dim sum carts and makes everything to order, ensuring freshness with every little bamboo-covered dish that comes out of the kitchen and into the remarkably cavernous dining room. It's minimally decorated, with thin sheets of plastic covering each table, but the food is the star here, including the deep-fried taro puffs, with a light-as-air crispy batter encasing smooth, sweet taro paste, or the baked milk tart, a lighter and creamier version of the classic yellow egg tart served at other dim sum places.
Rol San Dim Sum, 323 Spadina Ave., 416-977-1128
No. 3
TASTE OF CHINA
JUDGE FRANCIS BERMEJO, MOTHER TONGUE: "Taste of China is one of my favourites because they offer unique dishes that other Chinese restaurants don't — like pork cheek with XO sauce and king oyster mushrooms.­"
For a restaurant that's been around forever, Taste of China still surprises its enthusiastic clientele of late night diners. The seafood is a focal point (apparent by the live lobsters hanging out in the tanks in the back), but ardent regulars come back for the mix of unapologetic Cantonese flavours in dishes ranging from chop suey to elaborate banquet dishes. There isn't a better place to be introduced to the smoky seaside funk of XO sauce slathering pork cheek and king mushrooms, the oddly addictive acridity of bitter melon in a beef stir-fry and velvety chunks of lobster in a black bean sauce. Each of these faithfully rendered dishes is a quiet, reliable luxury.
Taste of China, 338 Spadina Ave., 416-348-8828
No. 2
RUDY BURGER
Judge Victor Barry of Piano Piano and Café Cancan ranked Rudy Burger number one on his list.
Customers zip in and out of Rudy's wide double doors as fast as they can pay and scarf down a burger. It's fast food with no hyperbole or gimmicks, just a classic Rudy, with a patty smashed to melty perfection and dressed with their creamy Rudy sauce, American cheese, lettuce and tomato, all comfortably wedged in a super-soft white bun.
Rudy Burger, 619 College St., 647-748-7839
No. 1
FAMIGLIA BALDASSARRE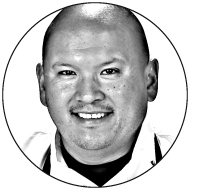 JUDGE DAVID LEE, PLANTA: "When I go, I try to order half of the menu. The pasta is like no other. It's a hidden gem!"
The line starts forming at 11:15 for a noon opening at this culinary dark horse of Geary Avenue. Behind the counter, pasta-makers stand at a large work top, forming perfectly uniform squares of ravioli, totally unfazed as the front of the room fills with hungry diners who are just getting a taste of whatever they happen to be making that day, and it's excitingly fresh, delicious and priced suspiciously close to market value.
Famiglia Baldassarre, 122 Geary Ave., 647-293-5395
To view the entire Top 50 under $50 list, click below:

Thank you to the following judges who participated in Toronto's Top 50 restaurants under $50 and Toronto's 50 Best Restaurants for 2019:
Claudio Aprile

  

Master Chef Canada
Cale Elliott Armstrong

  

General Assembly
Blair Aspinall

  

Zucca Trattoria
Nick auf der Mauer

  

Porchetta & Co.
Romain Avril

  

Neruda
Suzanne Barr formerly Saturday Dinette
Victor Barry

  

Piano Piano, Café Cancan
Francis Bermejo

  

Mother Tongue
Hemant Bhagwani

  

Goa, Good Karma
Matt Blondin

  

Blondie's
Michael Bonacini

  

O&B Restaurants
Ryan Campbell

  

Il Covo
Zane Caplansky

  

Caplansky's Deli
Haan Palchu Chang

  

SoSo Food Club
David Chau

  

Banh Mi Boys
Ariel Coplan

  

Grand Cru Deli
Ted Corrado

  

The Drake
Justin Cournoyer

  

Actinolite
Anna Chen

  

Alma
Felicia De Rose

  

The Chase, Planta Burger
Miriam Echeverría

  

Greta Solomon's
Rob Gentile  Buca Restaurants
Steve Gonzalez

  

Baro, Petty Cash
Craig Harding

  

La Palma, Constantine
Ben Heaton

  

ICONINK
Elia Herrera

  

Colibri
Michael Hunter

  

Antler
Daisuke Izutsu

  

Yukashi
Ann Kim

  

Donna's
Patrick Kriss

  

Alo, Aloette, Alobar
Nicki Laborie

  

Bar Reyna
Charlotte Langley

  

Scout Canning
David Lee

  

Planta
Jackie Lin

  

Shoushin
Nick Liu

  

DaiLo
Haruna Makino

  

Grasshopper
Rosa Marinuzzi

  

7 Numbers
Niall McCotter

  

Peer to Peer Hospitality
Roger Mooking

  

Food Network Canada
Ryan Morrison

  

Marbl
Paula Navarette

  

Kojin
David Neinstein

  

Barque
Brandon Olsen

  

La Banane
Darby Piquette

  

ONE
Jonathan Poon

  

Paris Paris, Superpoint
Ivana Raca

  

Ufficio
Guy Rawlings

  

Montgomery's
Nuit Regular

  

Kiin, Pai
Guillaume Robin

  

Louix Louis
Anthony Rose

  

Rose and­­­ Sons Deli, Fet Zun
Rob Rossi

  

Giulietta
Tricia Soo

  

Soos
Top Srisomphan

  

Khao San Road
John-Vincent Troiano  Frilu
Grant van Gameren

  

Bar Isabel, Quetzal
Angela Villalta

  

L'Unità
Cory Vitiello

  

Flock
Anthony Walsh

  

O&B Restaurants
Craig Wong

  

Patois
Janet Zuccarini

  

Top Chef Canada